Crate Boost
Jump to navigation
Jump to search
Crate Boost Menu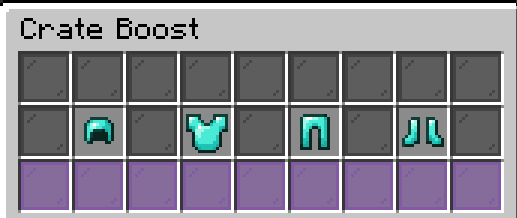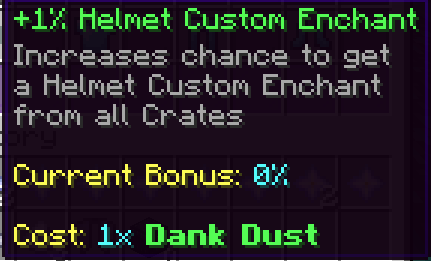 The crate boost menu allows you to increase the chance of getting a custom enchant on armour from all crates.
The Command to open the menu is /crateboosts or /cb
To upgrade the boost for each armour item, you will need Dank Dust acquired from salvaging God Armour.
1 Dank Dusk = +1% increase
All bonuses can go up to 99% allowing for 100% chance of CE of that type of Armor. Crate Boosting works for all crates types including God Kits.