OverDrive
Jump to navigation
Jump to search
OverDrive
Dank Prison utilizes a custom Auto Miner System created specifically for Dank Prison that is unlike any other server.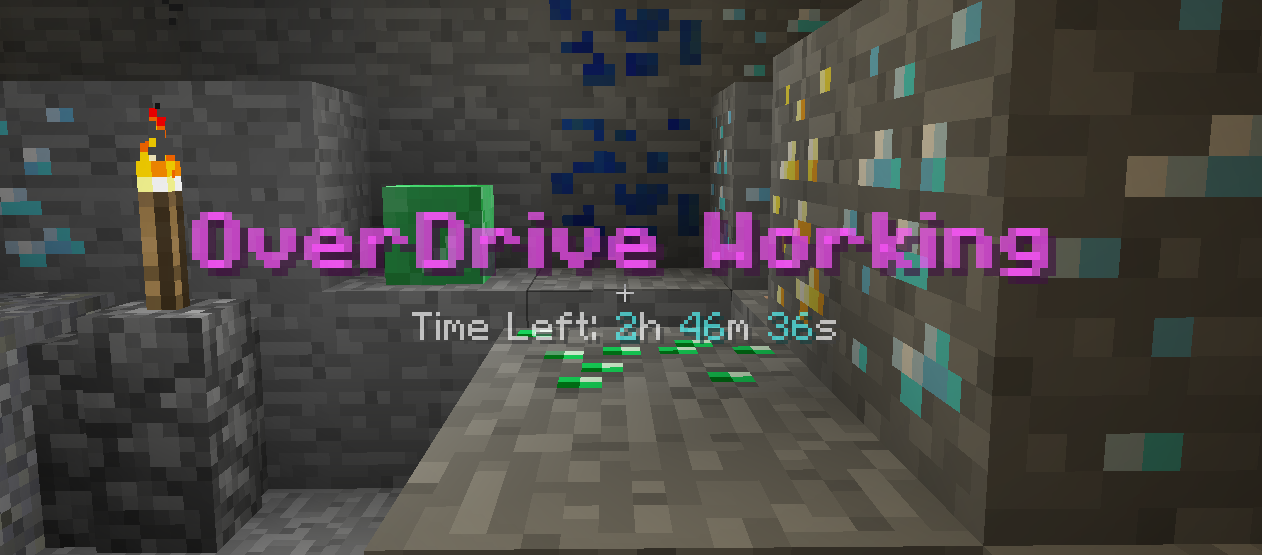 How to Obtain OverDrive Time
OverDrive Time can be earned from OverDrive Pet while Mining, Fishing while having OverDrive Pet
OverDrive Info
To start OverDrive, you must type /od start while inside one of 3 Auto Miner regions, which can be accessed in the /warps menu.
OverDrive is an automated mining task that allows you continue earning stuff within the server while you are AFK, doing hopefully other IRL things.
OverDrive scales based on your Pickaxe Enchants. More Enchants and Levels the better.
OverDrive is a special type of Auto Miner that doubles the % for all rewards found in OverDrive allowing you to potentially find awesome loot more frequently.
You cannot be AFK Kicked while using OverDrive.
Commands
| Command | Description |
| --- | --- |
| /od | Shows your own OverDrive balance |
| /od <player> | Allows you to view OverDrive balance of other Players |
| /od start | Allows you to start OverDrive without clicking the button. (Still requires you to be in the Auto Miner Region) |
| /od start <amount> | Allows set OverDrive to run for specified amount of time. (Still requires you to be in the Auto Miner Region) |