Artifacts
Jump to navigation
Jump to search
Artifacts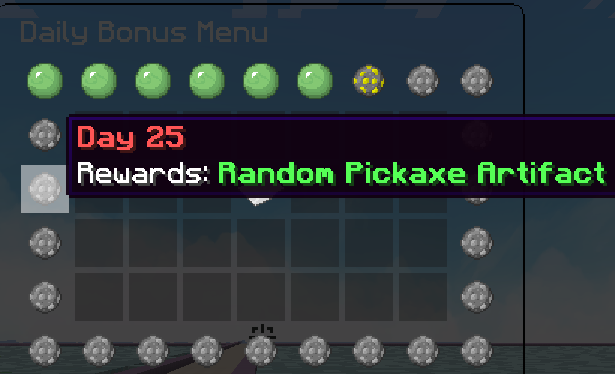 Artifacts are powerful items that give a permanent bonus when applied to a pickaxe.
Artifacts Info
Removing Artifacts
Types of Artifacts
How to Obtain

Artifact Salvaging
Once you have reached the max of 100 artifacts on a pickaxe, you can salvage artifacts for Artifact Powder. You can do this by placing any artifacts you don't want into the 2x2 crafting in your inventory. Once you have artifact powder, you can trade it with David at spawn for whichever artifact you want. You can also buy the depth enchant with Artifact Powder
Depth
Depth is a special Custom Enchant only available after you get to C1, and can only be bought with Artifact Powder at David in Spawn. Each level of depth adds another layer to lazer.
Pricing: